3D scanners
Open Technologies 3D Industrial Scanners, 3D Jewelry and Museum Object Scanners
Jewelery and product design
Quickly and efficiently using the latest technologies.
3D printing
We also undertake 3D model printing of software designed 3D files.
About us
Our family based company's main purpose is
to give and ensure values to the Customers.
Working fast and efficiently
We are at the service of our clients. With experienced colleagues, modern tools and equipment.
Using of the latest technologies
We are constantly in the professional blood circulation, and our work involves knowledge of the latest technologies and tools.giák és eszközöket ismerete segíti.
We have been producing jewelery for more than 20 years
In our multi-personal goldsmith workshop We are dealing of manufacture and design small jewelry series.
Production to domestic and international market
We are proud of that not only manufacture just for a Hungarian market, but our products are found in more and more European countries.
Testominals
Our Satisfied customers can bravely suggest Us for theirs frinds and relatives.
Our professional cooperation with Cast Line Bt is nearly a decade and a half. I mainly order casting jobs from the company. Year after year, I was looking for them with more and more detailed and richer master pieces and always striving for the highest quality. Since the beginning of our co-operation, I have not been looking for another company for casting, because the possible complaint was also being handled fairly.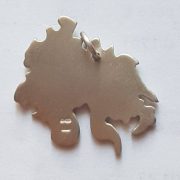 I've been working with a team for years. Reliable and enthusiastic company. We can always consult everything professionally.
When I need casting service, I have only come here for a decade. Thank You for your work so far!
István Mufics  – Napékszer
Despite the long distance, we managed to pinpoint everything. The delivery is great and we are very happy with the jewelery. We can only offer the Cast Line team and thank you very much!
Get acquainted with the novelties
Recent blog posts